Dr John Lippmann OAM
Chairman and CEO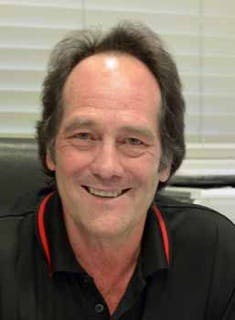 John Lippmann began diving over forty years ago and developed an avid interest in diver rescue and first aid, decompression, deeper diving and marine animal injuries. He has been involved in researching, teaching, writing and consulting on safe diving, decompression and accident management for both divers and the general community for more than 30 years.

John has specialised in certain areas including resuscitation, first aid, oxygen administration, diver rescue, various aspects of decompression and the investigation and reporting of diving accidents, fatal and non-fatal.

John has authored, or co-authored, many books that have been published and distributed worldwide. These include The DAN Emergency Handbook, Deeper Into Diving, The Essentials of Deeper Sport Diving, Scuba Safety in Australia, Oxygen First Aid, First Aid & Emergency Care, Automated External Defibrillators, Advanced Oxygen First Aid, Basic Life Support, Cardiopulmonary Resuscitation, Decompression Illness, Am I Fit To Dive, and others.

He is a contributing author/editor of the 5th edition of Diving & Subaquatic Medicine. His articles and research papers on diving safety and accident management have been published in medical, technical and recreational diving journals throughout the world.

John was the founder of the Divers Alert Network Asia-Pacific (DAN AP) which he established in 1994 an effort to improve the safety of scuba diving within the Asia-Pacific. He was Chairman, Executive Director and Director of Training for DAN AP 20 years, the editor of Alert Diver Asia-Pacific for 13 years, and is currently Chairman and Director of Research at DAN AP. In 2007, he received an Order of Australia award for services to scuba diving safety, resuscitation and first aid.

John was awarded a Masters degree by research for his investigation of first aid training methodologies. He also completed a PhD on Australian diving-related fatalities. He currently has a position as an Adjunct Senior Research Fellow in the Department of Public Health and Preventative Medicine at Monash University, Victoria.
David Natoli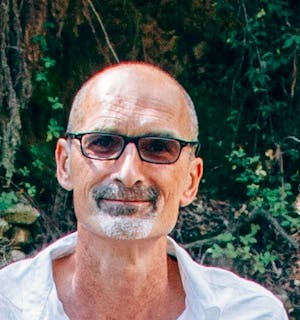 David was born and bred in Victoria. His initial training was in Physical Education where he taught with the Ministry of Education in the Technical School system. As well as teaching his roles included Head of Department, Year Level Co-ordinator and a representative on the School Council.

In 1989 he joined the Metropolitan Ambulance Service as an on-road Ambulance Officer. Since then he has gained his Mobile Intensive Care Ambulance (MICA) qualification and is now a Clinical Support Officer. His role includes responding as a MICA paramedic, infield training and auditing, and working as a Clinician in the communications centre.

It was in 1980 when David gained his first SCUBA Diving qualification as an Open Water Diver. He continued with his training and became an Instructor with Federation of Australian Underwater Instructors (FAUI) in 1985. Since that time he has remained involved with instruction in the Diving industry.

David has been able to combine his passion for First Aid with his skills as an educator. He was one of the inaugural instructors of Divers Alert Network in the Asia Pacific (DAN AP) region. He is an Oxygen and First Aid Instructor Trainer with DAN AP and has run Instructor and Instructor Trainer programs both in Australia and in the Asia Pacific region. He has co-developed First Aid, Automated External Defibrillator and Anaphylaxis programs from provider through to Instructor Level with associated teaching material and texts. Much of this material has been used by other organisations including Royal Life, Swinburne University and Metropolitan Ambulance Service. He has been a Board member with DAN AP since 2004.

David is married with 3 adult children and 9 grandchildren.
Malcolm Hill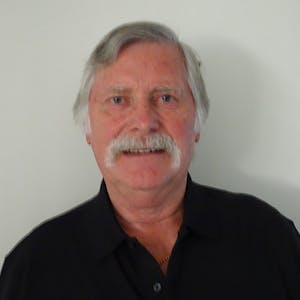 Malcolm Hill has spent the majority of his working years in the marketing and management of consumer goods and services especially in the areas of publishing, hospitality and retail point of sale. He has a keen and continuing focus on good customer relations, communication and effective marketing. Malcolm's qualifications include the Marketing component of the Bachelor of Commerce Degree ( University of N.S.W. ), Management Diploma ( 4 Years ) plus Advertising & Marketing Diploma ( 4 Years ) Sydney Institute of Technology.

Malcolm's love of diving and the underwater environment began in the mid 1960's during his time in the Australian Navy Reserve where he received his first diving qualification. Over the years he has had the privilege of diving in many different locations in Australia and the Asia Pacific region.

He has been actively involved with DAN AP since 1999 and has continually served as a Director since 2003.

These days Malcolm's interests include Family and Friends, good food and wine, cars, boating, trekking, travel and the occasional diving trip. Malcolm and his wife, Rhonda, after having lived in Melbourne for many years moved to the northern end of Queensland's Gold Coast in 2007.

Malcolm has been involved in several volunteering activities over the past ten years that include Body Corporate Chairmanship, Volunteer Driving and since 2015 radio communications with Marine Rescue Southport. In recent times Malcolm and Rhonda have found themselves in a position of being able to increase their travel experiences both within and outside Australia.
Dr David Wilkinson OAM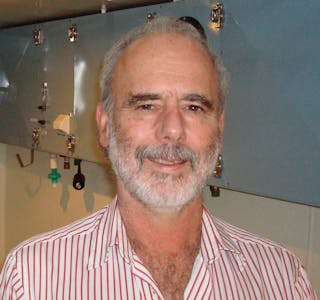 David is a Senior Consultant Anaesthetist at the Royal Adelaide Hospital (RAH) and has been the Medical Director of the Hyperbaric Medicine Unit for 20 years. He is the co-ordinator for the Divers Emergency Service (DES), a telephone service that offers diving medicine advice 24 hours a day; the phone is supported by Divers Alert Network Asia-Pacific (DAN AP).

David has been on the board of directors of DAN AP since 2009 and was made a lifetime member of DAN AP in 2013. He was made a Fellow of Undersea and Hyperbaric Medicine (USA) in 2013. He is a long-time member of the South Pacific Underwater Medicine Society and is their current Academic Censor.

David was awarded the Medal of the Order of Australia in 2016 for services to Hyperbaric Medicine. He continues clinical work in Anaesthesia and Diving and Hyperbaric Medicine, he is an active researcher with many publications, he lectures to several courses and is co-director of the Medical Officer's Course in Diving and Hyperbaric Medicine at the RAH.

David has been a diver for 20 years and has technical diving qualifications. He still enjoys diving today, preferably in warmer water.